Filling up funnels, crushing KPIs, dominating the SERP, and A/B testing everything.
Hello! Welcome to my small professional site.
My primary areas of expertise are paid media advertising and marketing operations.
I've managed millions of dollars in digital advertising budget and have worked on many 'back-end' marketing systems for a wide variety of both B2B and B2C companies.
get in touch
more about me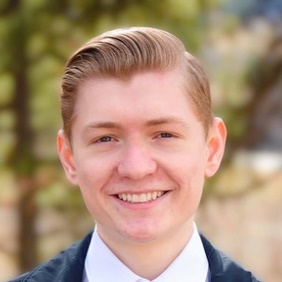 Thomas has been an incredible contributor and overall a freaking rock star. He is super positive, self-motivated, loves solving challenges, and I know any task we give him that I can count on him to deliver it on time and with excellent quality. I'm fairly certain if we had 20 Thomas's we could dominate our industry.
I had the pleasure to manage Thomas in a fast paced, client-facing SEM role. It didn't take long to realize that Thomas is a rare, very hardworking individual early in an extremely promising career. His hunger for knowledge and his ability to soak up new information ensure that he will be a success on any marketing team. Given the opportunity, I would undoubtedly hire Thomas again
Marketing Operations Accomplishments
Developed custom alert system that automatically tracked and notified sales reps when their leads interacted with enough marketing material.
Developed and implemented custom lead scoring and model.

Created and launched email nurture automation/workflows.

Deployed system to increase lead-to-account match rates.
Developed many custom reporting dashboards, combining metrics from multiple sources.
  Paid Media Accomplishments
Personally managed over $3,000,000 in digital advertising budget.
Decreased cost/lead by ~20% over a 2-month period for a B2B client
Decreased poor quality lead volume by ~40% and developed a system to monitor and improve lead quality during the 1st month of a B2B client's onboarding.
Decreased cost/lead by over 25% practically overnight by launching a new (more sophisticated) targeting strategy.
Gradually increased lead quality by 15% over the course of 6 months through data-driven optimizations.
…And I've been doing it long before it was my profession.
:  )
I've been a digital marketer since I was 9 years old. Yes, really. Here's a timeline of my (very) early digital ambitions:
My first of many WordPress site's was created at 9 years old.
When I was 12, I drove users to my (profitable) Minecraft server using Google Ads. (Back when it was "AdWords" and the CPCs were like ~$0.09… Good times)
At 13, I designed (using Adobe PS & AE) and sold animated GIF banners for use in advertisements and promotions.
When I was 14, I created an SEO-based website that had hundreds of thousands of visitors from organic sources. 
At 17, I owned 2 online eCommerce businesses, one of which solely relied on Facebook ads for traffic.
When I was 19, I owned a private label Airsoft company and sold products both in person and on Amazon.com (through the FBA program).
Although I didn't realize it until much later, I've been involved in digital marketing for pretty much my entire life.